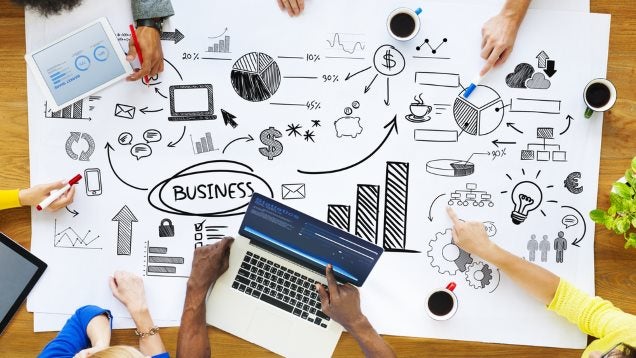 While having too few ideas is what most people complain about, it can also be difficult to keep on track when you have too many ideas floating around. If you're losing focus, try thinking less about things and just executing an idea.
Part of the problem with having lots of ideas is that it is tempting to make sure each one is perfect before doing anything about them. Digital marketing agent Rob Bellenfant says you should throw this notion out of the window and think about production over perfection.
If you spend more time coming up with great ideas and thinking about ways to bring them to life, you're spending less time actually executing on those ideas. Put great ideas related to your area of focus into action immediately, then analyze and adjust.

Make ideas a reality before you try to make them better. An added bonus to this approach: Your customers will help you understand what needs to be improved to make an idea work.
It is better to get started on an idea and adapt it on the fly rather than waiting for the perfect idea to formulate before starting anything. By "acting more and thinking less", you will not only immediately start to move forward and make progress, but it may spark new lines of thinking and generate a completely new set of leads.